Create group request
End users have the option to request the creation of new groups.
From within the Self-Service Portal, click on Create Group Request from the My Info screen.

On the next screen, you will be prompted to choose the type of group you wish to create.

After choosing the type of group from the drop-down, you will see the following screen: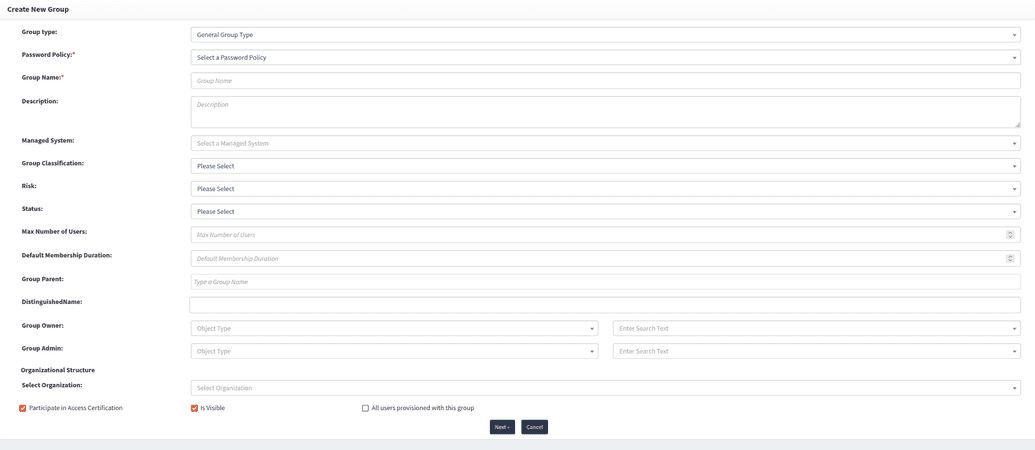 After providing the requested information, click Next to continue.
You will then be prompted to choose an approver for this group.

Click on the "plus" icon to add an approver. Click Save to submit the new group request to the administrator.