Update your profile
From the self-service portal, end users have the option to update personal information (such as name and e-mail address) using the Update Profile feature. This information can be synchronized with down-stream systems where these fields are present. Users also have the option to upload an image to use as an avatar throughout the OpenIAM system.
Update profile
From the top-menu of the self-service portal, click Self Service Center. From the drown-down menu, choose Edit Your Profile. Alternately, you can click on your name in the upper right-hand corner of the portal and choose Edit Profile.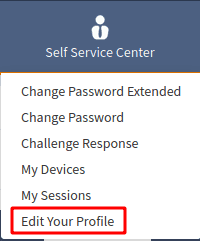 (../images/self-service-operations/update-profile/editProfileMenu.png)
Your browser will then show the `Edit Profile' screen. Please note that this screen is a customizable template and based on your organization's requirements the screen you are shown may be different than the one shown below.

In this screen, there are fields to update the user's name such as in the event of a change in marital status.
A user could also have the option to update or delete their current e-mail address by clicking on the respective pencil and trash can icons in the right-hand column. To add a new e-mail address, click the blue addition sign on the right-hand side of the column. You will be shown the following dialog box: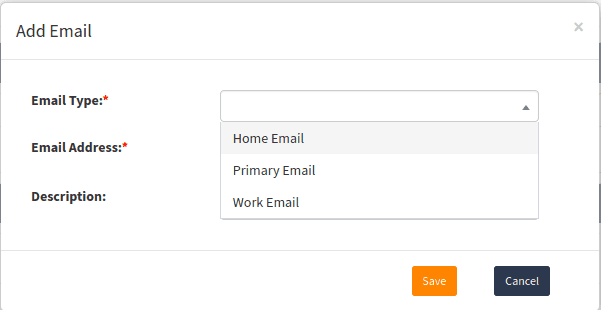 Choose Email Type from the drop-down menu. Primary Email marks the e-mail address as the one you wish to be contacted on. Fill in the Email Address and Description text boxes below, and then click Save.
If these fields are present in down-stream systems and connectors are configured for them, they will be synchronized.
Update profile picture
To change your profile picture, click on My Info from the top menu to be shown the dashboard for the self-service portal. On the left-hand side of the screen, you will see an avatar placeholder with an Upload profile picture button.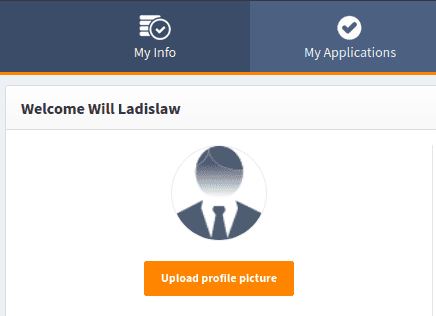 Click the button, and choose the picture from your computer that you would like to have displayed as your profile picture. Your profile picture will be updated.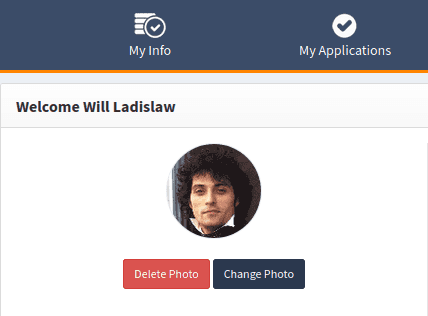 As the updated screen shows, you can choose to delete or update your profile picture with the respective Delete Photo and Change Photo buttons.